I can't say enough good things about Dr. Gupta and his team. As a healthcare worker, I strongly feel that, when looking for a good surgeon, you should always ask the surgical nurses who to go to. The nurses I work with all said that Dr. Gupta would be their first choice for a plastic surgeon.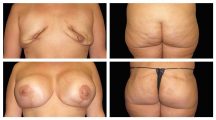 Yes. You will stay in the hospital 5 days, typically 3 days in the ICU.
Yes. The purpose of the DIEP flap is to ensure the newly transplanted tissue survives. No additional breast contouring will be performed at this time as it can compromise the success of the flap.
Yes. 1 drain in the breast and 2 drains in the abdomen. They will stay in place 1-3 weeks depending on the volume of fluid output.
Schedule a consultation and discuss the surgery in more detail