I can't say enough good things about Dr. Gupta and his team. As a healthcare worker, I strongly feel that, when looking for a good surgeon, you should always ask the surgical nurses who to go to. The nurses I work with all said that Dr. Gupta would be their first choice for a plastic surgeon.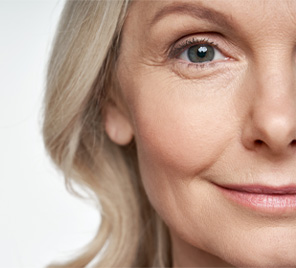 MINT™ – standing for Minimally Invasive Non-surgical Thread – is an absorbable suture used to lift and tighten sagging tissues. The thread is safe as it is made from a complex sugar polydioxanone or PDO and has been used for over 30 years in orthopedic and cardiovascular surgeries. The treatment creates minimal pain and downtime with the immediate results.
Polydioxanone (PDO) thread lifts use the presence of a biodegradable polyester suture to trigger fibroblasts, cells in your body, to produce more collagen. Collagen is the protein that plays the big part in your skin's structure and elasticity. Loss of collagen is one of the factors that could lead to the aging skin.​
A thread lift can treat most parts of your face that are experiencing signs of aging. The areas around your cheeks, jowl, neck, and brows are among the most commonly treated areas.
Because the results of thread lifts aren't as drastic as the results of facelift surgeries, thread lifts are commonly used together with other anti-aging procedures such as botox or dermal fillers.
Benefits of MINT PDO threads
Long-lasting results
Little risk of adverse reaction
Little to no downtime
Minimal to no scarring
No incision
Treats several areas of the face and body
May be repeated as necessary
Softens sagging, folding, or hollowing in the mid-face
Softens jowls along the jawline
Excellent alternative to surgical options
Pricing
Average treatment cost ranges from:
$1800-$4500
Price varies depending on the area treated and number of threads required.
More infomation
Most Common Areas Treated:
Prior to the procedure, avoid alcohol and tobacco use at least 5 days before your procedure, along with anything else that may increase the risk of bleeding or bruising, such as:
Advil and ibuprofen
Aspirin
Omega-3 fatty acids
As you sit in a reclined seat, your provider will disinfect your face with alcohol. We will apply a local anesthetic with a needle under your skin.
Your provider will make a small incision with another needle and then insert a device called a cannula into the small hole.
Your provider will anchor the thread into place and pull out the cannula.
They'll finish by cutting the thread and making sure it's secure in place.
Post-treatment Instructions:
You may have some swelling and bruising for the first 24 to 48 hours but you can return to most of your daily routines right away.
You should avoid rubbing your face as much as possible the week after your procedure to avoid accidently dislodging the thread.
Other activities you may want to avoid for 1 to 2 weeks include sleeping on your side, intense exercise, and visiting saunas.
Sleeping with your head propped on a pillow can help you avoid accidentally rolling onto your face during the middle of the night.
Recommend ibuprofen 600mg every 6 hours for 2 days after your procedure.
We will send a mild antibiotic for 3 days.
MINT™ threads are made from a complex sugar polydioxanone or PDO – a safe suture material that has been used in orthopedic and cardiovascular surgeries for over 30 years. Not only that, MINT™ is also backed by more than 6 years of published studies for its safety and is the first and only PDO suture in the US market to have received dual FDA clearances.
The procedure takes an average of one hour but can take anywhere between 45 minutes to 90 minutes. Patients will see immediate results after the procedure that can last up to 1 year. We recommend patients to consult with their providers prior to the procedure day to discuss the look they desire and the results they can expect.
PDO thread lift caused immediate improvements in skin sagging after the procedure. Results typically last 6-12 months
Schedule a consultation and discuss the surgery in more detail